At Alan David Custom Suits NYC, quality is everything. Alan David offers the best custom suits NYC has to offer. Alan David produces some of the highest quality suits, shirts and formal wear in New York City. Custom tailoring suits at Alan David are 100% handmade. Alan David suits are never outsourced. Hence, Alan David Custom Suits NYC can guaranteed to get you your money's worth.
Book a custom fitting appointment now and get a $100 first time buyers discount.
To know more about Alan David Custom Suits NYC, watch the video blow from the owner Alan, or from the video tab at the top of this page.
Four Generation Custom Suits Tailor in NYC
Coming from four generations of clothiers, owner Alan David Horowitz has been breathing the custom clothing business since childhood and managing it since 1992. His motto? "A business should concentrate on building relationships, not just sales". Built on expertise and dedicated to customer satisfaction, Alan David has tailoring down to its own unique science. Each individual's measurement is translated into a pattern, and no pattern is similar, which means that you can be certain that any garment you order from Alan David is truly your own.
Alan David services are not only custom tailoring, but also alterations. The company employs some of the finest bespoke tailors in New York City. Alan David slogan is simple; "If we are capable of making high quality custom clothing, then we are certainly capable of altering your existing garments".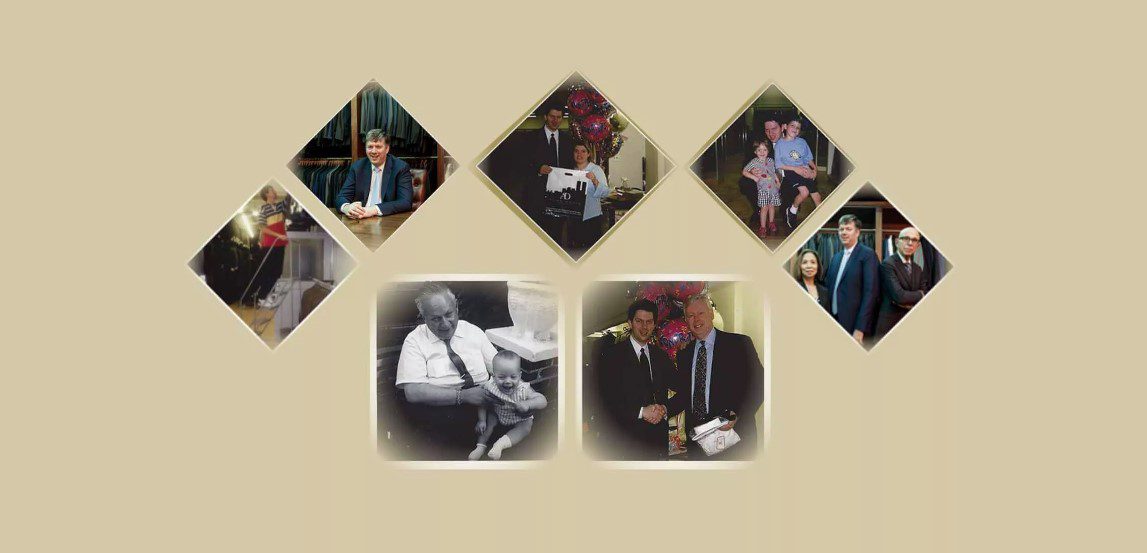 Customers of Alan David Custom
In the past, Alan David has dressed senators, congressmen, leading professionals, and TV anchors… to name a few. It has provided a wardrobe for Saturday Night Live, the NFL Draft, The Good Wife, My Fair Wedding, Sex and the City, and Analyze This, as well as for many, many others. Yet, despite its impressive past, and its excellent services, the company's prices remain affordable. Plus, if you are a first-time shopper, you can get an amazing deal of 100 USD off every custom-made suit you purchase.
So, one thing is certain, and that is that at Alan David, time is not wasted, and neither is money. With the unbreakable method of measure, measure, measure and measure some more, Alan David will make sure that when you get your suit, it will definitely be yours.
Alan David was also featured in Potoru Business Profile "Best Places to Get Custom Suits In NYC".
So, what's next? Book an Appointment.
$100 first time buyers discount.
Don't forget to leave us a review on this page below.